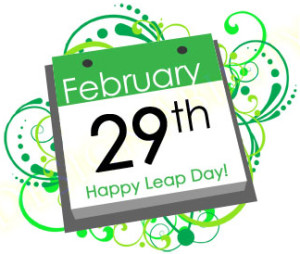 For a special group of people, February 29th is a red-letter day for celebration.
That special group of people celebrates their birthday, on their actual birthday, only every four years.  They're called leap-year babies.  This is the first leap year for this website, so we're honoring everyone who has a birthday on February 29th.
Here are a few of the local people who fit that special designation as leap year babies.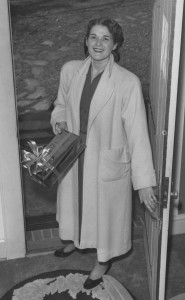 Jessie Lee Bennett Norman (shown above) was featured in a Winston-Salem Journal article in 1952 about leap-year birthdays.  The article also mentioned her next-door neighbor, Agnes Blanchard Brunt (1916 – 1974), who was also born on February 29th.  Jessie Lee and Agnes often shared a birthday celebration every year, selecting a day close to their 29th date.  Growing up, Jessie Lee and Agnes recounted that their families always acknowledged their birthdays, but often held larger celebrations during the leap years.  And, they laughed about a "4-year-old" getting a car for a birthday present.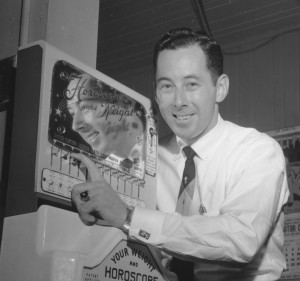 Kenneth Wesley Cheek (1928 – 2009) celebrated his 7th birthday as a 28-year-old man in 1956.  At this time, Kenneth was a bachelor and his birthday plans included a visit to his parents in Roaring River.  He was already known as the Cadillac-driving manager of Staley's 421, which was located on Reynolda Road.  Later, Kenneth was equally well-known as the manager/part-owner of Staley's Charcoal Steak House on Reynolda Road, across from Reynolda Gardens.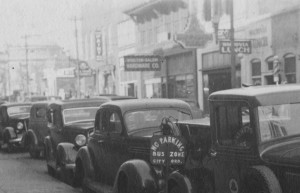 Thomas Benjamin Vick Sr. (1876 – 1950) was born on February 29th in South Carolina and came to Winston-Salem in 1900.  He was the owner of Vick Paint Company, located at 219 West Fifth Street.  His business is shown in the photograph above, at the "paint" sign in the distance.  The store did business in wholesale and retail paints, oils, varnishes, and wallpaper.
If you know other "leap-year babies," please mention them in a comment.
Happy Birthday to all born on February 29th!
Photographs courtesy of Forsyth County Public Library Photograph Collection.
Stay tuned for the next historical post on March 15th!