The new Central Library (Forsyth County) is officially reopened as of August 31st.  Nearly three years after the Central Library at 660 West Fifth Street closed and was partially demolished, a new structure is now completed on the previous site of the 1953 library.
Here's a sneak peek at some of the features of the new Central Library in case you haven't seen the new library for yourself.  Another post, coming later in the month, will show the library in more detail.  Also, the post will feature then and now photos of the 1953 and the new libraries.
Exterior View
Children's Department
North Carolina Room
Reading and Meeting Areas
Teen Central
Special Features (Roof Garden, Copy Center, Technology Area, Staircase)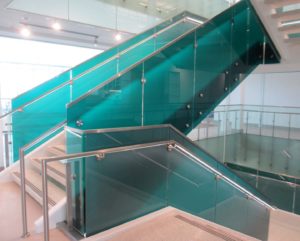 See more new Central Library features in the next post, such as the Auditorium and Cafe, plus look-back photos of the 1953 library when it was new.
Photos by Molly Grogan Rawls.