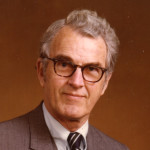 Dr. Henry Lewis Valk  was born on this day in 1916, in Winston-Salem, to Dr. Arthur deTalma and Anna Lewis Valk.
Dr. Valk graduated from R. J. Reynolds High School.  He graduated from the University of North Carolina and received his medical degree from Duke University School of Medicine.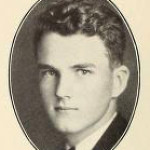 He was a physician with the Bowman Gray School of Medicine for 42 years, and retired as Professor Emeritus of Medicine in 1990.
He was married to Elizabeth Fuller Valk, and he passed away in 1999.
The black & white photo shown above is from the 1932 R.J. Reynolds High School yearbook.
Photos courtesy of Forsyth County Public Library Photograph Collection.