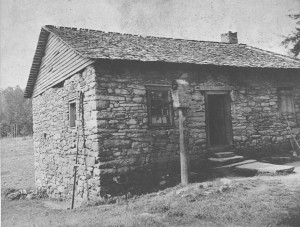 On this day in 1947, the Wachovia Historical Society acquired the Adam Spach home in Arcadia Township.
The society acquired the Adam Spach "Rock House," as it was called, for restoration in a joint undertaking with approximately 5,000 Spach descendants.
The house is located in Davidson County, and today only some of the large rocks that comprised the house are still on the property.
Photo courtesy of Forsyth County Public Library Photograph Collection.