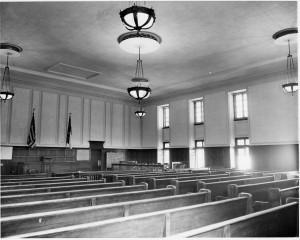 On this day in 1957, Forsyth Superior Court opened a week-long small claims civil term in a new courtroom.
The large courtroom in the courthouse was repainted and soundproofed in the past three weeks.  The work was part of a $5,000 renovation program.
Photo courtesy of Forsyth County Public Library Photograph Collection.