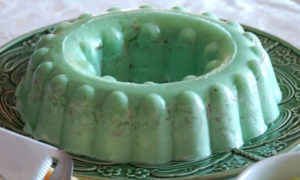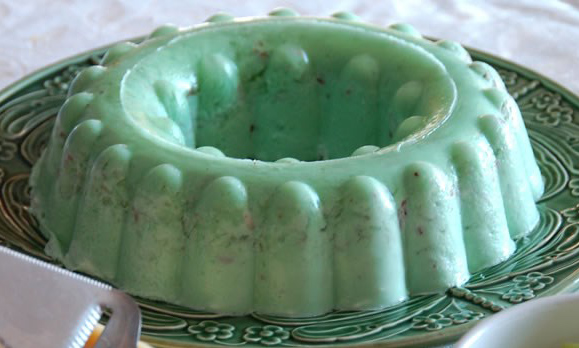 Many of us grew up with 7-Up drinks in our refrigerators.  They were also a cool respite on a hot day, usually taken from a cooler at a filling station.  We also used 7-Up for ice-cream floats with vanilla ice-cream or lime sherbet.
This is a recipe for a congealed salad that includes crushed pineapple, pecans, cream cheese, lime jello, and 7-Up. It is a refreshing salad that can serve as a dessert.  It's lime green-color also looks festive for the holidays.
7-Up Congealed Salad
Ingredients:
1 (8-oz.) package cream cheese, softened
1 small can crushed pineapple, drained
1Tbsp. sugar
1 pkg. lime Jello
½ cup chopped pecans, toasted
1 cup boiling water
1-1/2 cups 7-Up
Directions:
Dissolve Jello in boiling water. Cream mixture into cream cheese and beat until smooth with a hand mixer. Stir in pineapple (drained), sugar, and pecans. Stir in 7-Up.
Pour into mold and chill.
Just before the mixture begins to set up, stir again to distribute the pecans in the mixture.
Chill thoroughly and unmold just before serving.
Enjoy!
Stay tuned for the next historical post on December 1st: Corner of Third and Cherry Streets – Then & Now