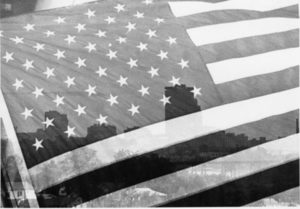 Here's a look at how Winston-Salem celebrated July 4th in earlier years:
James Clarence Sebastian and Karlynn Morgan in 1957.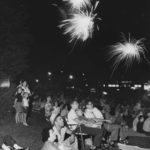 Fireworks at Reynolds Park in 1961.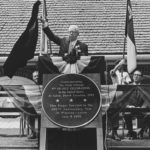 Commemorating the first July the 4th celebration in Salem in 1966.  Henry Fowler is at the podium.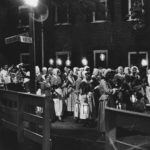 Torchlight parade in Old Salem in 1969.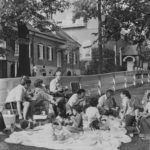 Picnic in Salem Square in 1974.
Read about other Winston-Salem summertime memories in the Winston-Salem Time Traveler article, "In the Good Ole Summertime," in the July 2016 issue of Forsyth Woman Magazine, page 72.
Stay tuned for the next historical post on July 15th.
Photos courtesy of Forsyth County Public Library Photograph Collection.