The June issue of Forsyth Woman Magazine sports a new feature from the Winston-Salem Time Traveler.  This month's premier historical column is titled, "Off To Camp We Go," and talks about several local resident camps.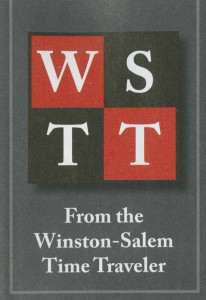 The column focuses particularly on Camp Betty Hastings, a YWCA camp located near Walkertown.  Read about some of the camp experiences and see photos from the writer's personal scrapbook.
Forsyth Woman Magazine can be found at many locations in Forsyth County, such as local YMCAs, restaurants, clothing stores, and business offices, just to name a few places.

The magazine also features an interview about my new book, Winston-Salem's Historic Salem Cemetery, in their "A Novel Idea" column.
The online version of the magazine will be available later in the month, at www.forsythwoman.com. I will also link to the book article and WSTT historical feature on www.mollygroganrawls.com, later in the month.
Share some of your camp experiences, particularly if you attended Camp Betty Hastings, Camp Hanes, Camp Shirley Rogers, Camp Raven Knob, or some of the other local camps, and I'll post your comments.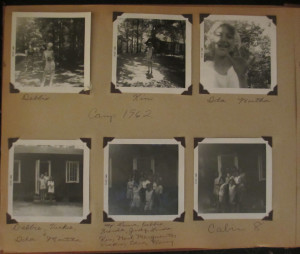 Camp memories, from the writer's photo album.
Stay tuned for the next historical post on June 15th: "The Belo House Times Two."
And, stay tuned for the next Winston-Salem Time Traveler historical column in the July issue of Forsyth Woman Magazine.