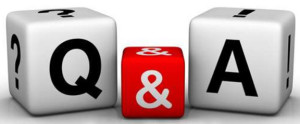 Here are the answers to the quiz posted on May 18th.  How did you do?
Winston-Salem's only claim to a NC Governor. Robert B. Glenn
The man who had careers in whiskey distribution and in the grocery business. Jonathan L. Casper Sr.
The first Winston-Salem girl to take a ride in an airplane. Louise Henley Vogler
North Carolina's first school superintendent and the namesake of one of our oldest schools. Calvin H. Wiley
The first woman to serve as a director of First Wachovia Corporation. Barbara Lasater Hanes
The father and son who served the city as mayors. Albert B. Gorrell and Robert W. Gorrell Sr.
The woman who taught English at three different schools, coauthored a Forsyth County history book, and wrote a historical newspaper column.  Mary C. Wiley
The man who ran a jewelry business and was an ordained Baptist minister. Frederick N. Day
The first male college graduate hired by Richard J. Reynolds to work in his tobacco factory. Henry S. Stokes
The first female radio announcer in Winston-Salem. Doris C. Pardington
A Civil War veteran who lost his leg in battle and was a register of deeds and a mayor. Daniel P. Mast
John Cameron Buxton, Rufus Lenoir Patterson, Charles Edward Norfleet, and Richard Joshua Reynolds have this in common. Streets are named for them or for their families.
This tobacco executive has a factory and a hospital center named for him. John C. Whitaker Sr.
A generous city benefactor who gave land for an airfield and a park, both of which bore his name. Alexander Clinton Miller
The man was excused from jury duty based on his occupation. Charles E. Bennett
Her name became synonymous with beautiful and well-researched Old Salem gardens. Flora Ann Lee Bynum
Highly-decorated, the city's own Major General. Maj. Gen. Joseph N. Dalton
He built a tall city building which now houses retail and resident tenants, financed by his transportation business. William M. Nissen
They lived in the first house restored for personal occupancy in Old Salem. William and Miriam Hoyt
He learned to set type as a boy and worked for the local newspaper for 63 years. Robert E. Carmichael
Stay tuned for the next historical post on June 1st.