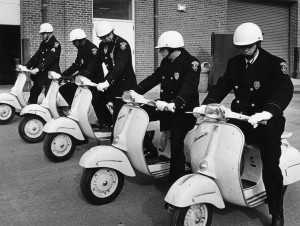 Five new Vespas, Italian-made scooters, were purchased for the police department.  The announcement was made on this day in 1966.
The new scooters cost $469 each.
The photo above shows the new Vespas,with Joe Masten at the far left, and Charlie Reed next to him.  The other officers are not identified.
Photo courtesy of Forsyth County Public Library Photograph Collection.