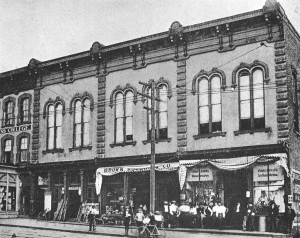 On this day in 1897, the Union Republican announced that the old Opera House will be converted into a home for the YMCA.
The above photo shows the building on the corner of West Fourth and North Main Streets, about 1906.  The YMCA was located upstairs, and was accessed through one of the street-level doorways at the left.
Photo courtesy of Forsyth County Public Library Photograph Collection.