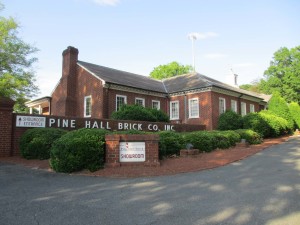 On this day in 1960, Pine Hall Brick and Pipe Company opened in its new building at 27th Street and Shorefair Drive.
The company moved from its location at 1045 Northwest Boulevard on June 3rd, where it was located since 1924.
Pleasants Hardware bought the Northwest Boulevard property and planned to move its general and accounting offices into the office building vacated by Pine Hall Brick.
Pleasants planned to build an addition to its warehouse and a new building to house its contractors' supplies division.
Pleasants Hardware operated its wholesale division on a site adjacent to the property purchased from Pine Hall since 1947.
Photo by Molly Grogan Rawls.