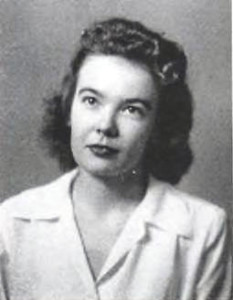 Rumell Sisk Stevens was born in Stokes County in 1923 to Oliver and Nora Hicks Sisk.    She graduated from King High School as Valedictorian, attended Appalachian State University, and graduated from High Point College.
She taught school at Lawsonville High School, King High School, and Old Town Elementary School, where she was the librarian for many years.
Rumell was an active member of Highland Presbyterian Church, and served as a docent at Reynolda House.
She was married to P. Clifton Stevens, who died in 1975.  Rumell died in 2005.