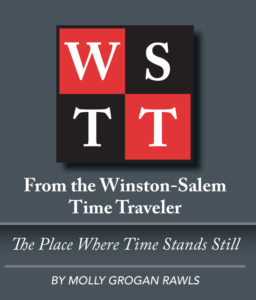 Look for the December issue of Forsyth Woman Magazine and read the eighteenth feature article from the Winston-Salem Time Traveler.  The title of the article this month is "The Place Where Time Stands Still."
Just to give you a hint about the article, think boxes and boxes of black and white photographs. Most of the photographs were made by newspaper photographers and they were used in the newspaper to illustrate a news or feature article in days gone by.
Read the article to learn more about the library's photograph collection and the place where time stands still.
Stay tuned for the next delicious post on December 15th: Chesecake Christmas Trees.