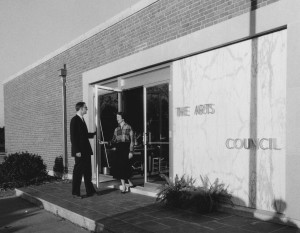 On this day in 1949, an ad hoc group convened, a constitution was adopted, the first slate of officers was elected, and the nation's first arts council was formed.
Paul Kolb was elected president of the Arts Council.
The Arts Council moved into its new home in 1958, when it was one of the organizations that was located in the James G. Hanes Community Center.
Photo courtesy of Forsyth County Public Library Photograph Collection.