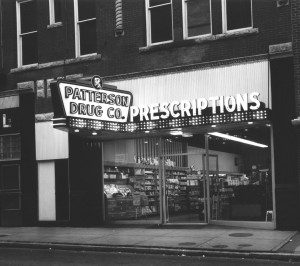 On this day in 1923, Patterson Drug Company opened its business at 112 West Fourth Street.  The building was previously occupied by White Star Grocery Company.
C. T. Patterson was president of the company.
The first sale in the business was a package of Camel cigarettes.
This was the fourth opening that the Patterson Drug Company experienced during its time as a drug company.
Photo courtesy of Forsyth County Public Library Photograph Collection.